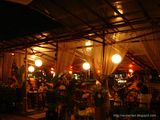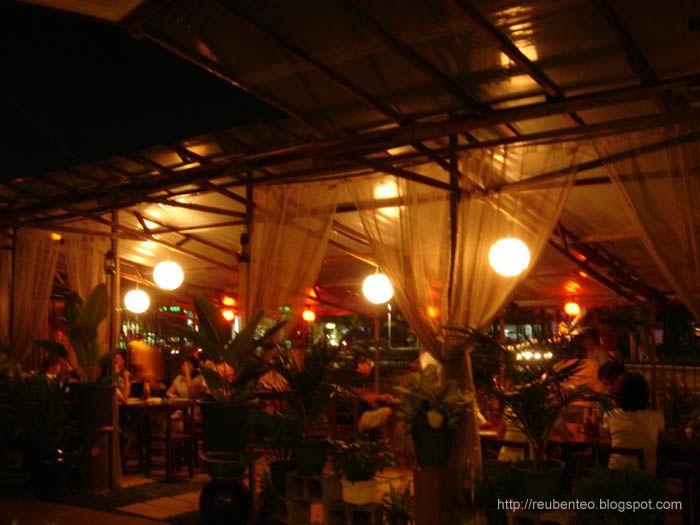 Its merdeka eve, everyone is out at the Padang Merdeka of Kuching, waiting for the arrival of the National Day. My parents decided to have a nice merdeka dinner at the nearest western food outlet which was a house set up into a cozy and pleasant environment for people to enjoy their expensive western food in their garden. Its name is "Chun Yuan 春园" which was situated at one of the corners to the Hui Sing Round-a-bout. It had romantic night lights set up in the yard and the best of all, they didn't have Malaysian Flags around the house, which would make it look so stupid and so "Ah-Beng". Anyways, it was a nice and comforable place to eat in.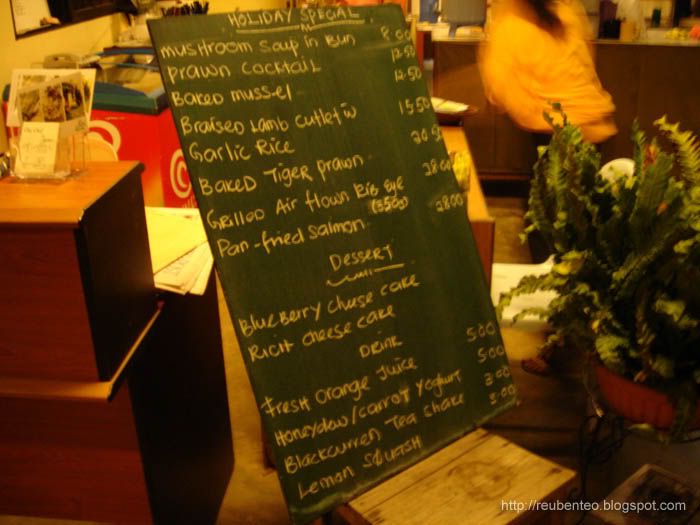 The waiteresses were friendly and one of them showed us today's special which was called the "Holiday Special" which was written on this mini chalk board. It contained "
Mushroom Soup in Bun, Prawn Cocktail, Braised Lamb Cutlet, Grilled Rib Eye
" and more. After looking at the mini chalk board, I decided to choose something from the menu instead. I ordered my favourite drink, The Ribena-Sprite which was what I always order when I come to this place with my friends.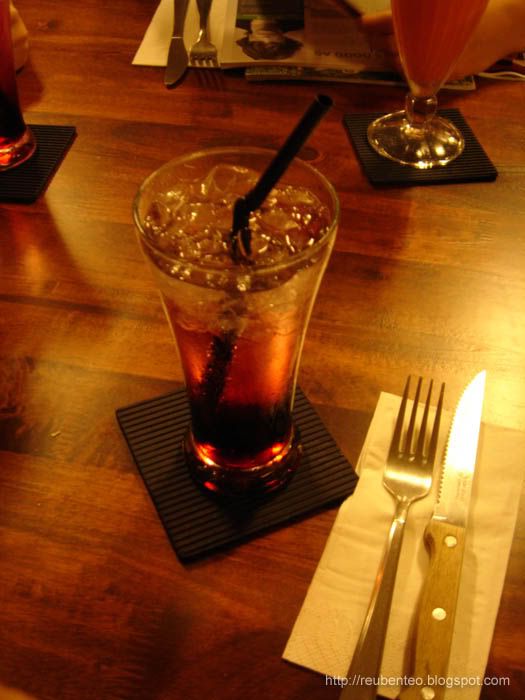 This drink is just ordinary Sprite from a can with some Ribena fluid. It tastes spectacular and YES its sweet. This drink is only best when its served chilled and when its stirred right! This beautiful drink has always been my thirst quencher when I played in the Private Clubs of Sarawak. It not only looks good but its taste is out of this world. Then it was time for the main course to be served.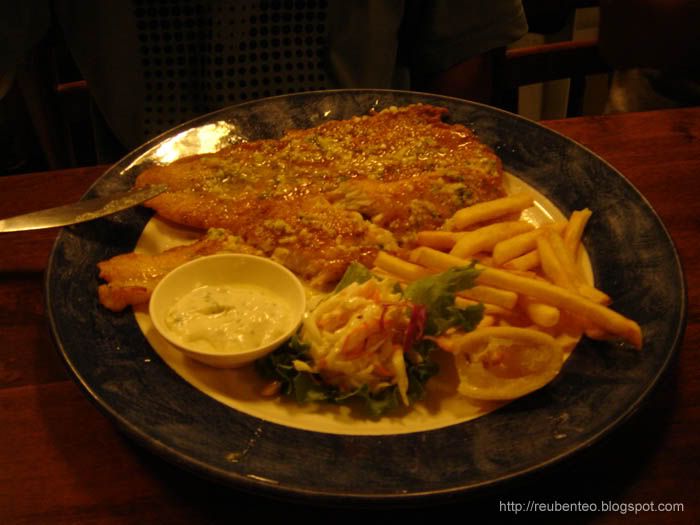 Firstly, we had this Garlic Dory Fish Chop, it looked again spectacular and very photogenic too. Its fried Dory Fish with garlic and spices toppings. They had mayonnaise and a slice of fresh lemons to mix together the aroma of this dish. A little bit of salad on the side and of course, Frech Fries. It was a very beautiful dish.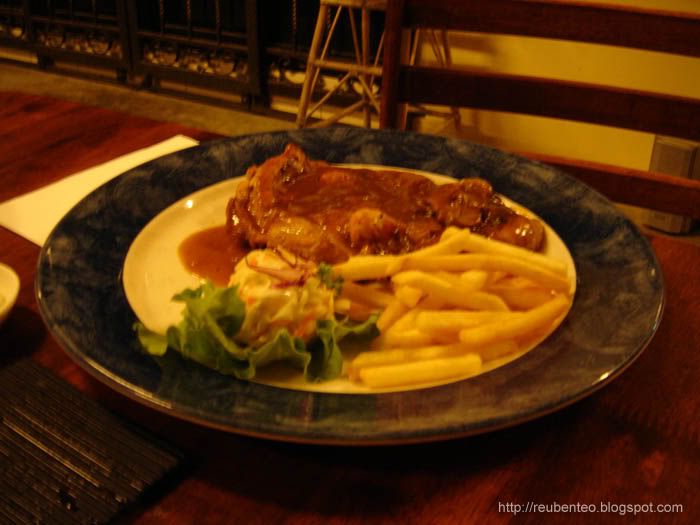 Next, we have the famous Chicken Chop. It looked almost the same as the Dory Fish Dish, but it had this nice and soothing sauce on top of the chicken which was juicy and tender and oily too. It was much more simplier but it still had a very delicious taste.
Then we had the BBQ Lamb Chop which costed the most and we ordered 2 dishes too. The amount of lamb chops on this dish was very little, but it was tasty enough to be satisfied with. The decoration was perfectly done with baked patato with mayonnaise and of course a bigger salad than the rest of the dishes. It was spectacular as well. It was the king of all chops and it had this delicious BBQ sauce that kept us asking for more. Too bad the amount of lamb chops on it was too little. But it was nice and delicious anyways. It costed us a lot but it was a dinner that our tummies would remember... until we had our Number 2!
And then again, Merdeka! to all Malaysians and a happy new day! Please don't fight at the Padang and destroy chinese people's cars this year!