Hey, its final project display day for my LAN class today. Our display topic was "Austistic Children: Creating Awareness Among TOA students". It was quite a tiring day but it was quite fun. Me and Russell spend the whole night yesterday planning and preparing some info posters until 2am. We had our silly survey video done during the exploration week and things were well prepared. We had our invitaion posters done and Andrin from the SSD (Student Service Department) helped us to get approval from the school and sticked all the posters on all the bulletin boards around the school.
In the afternoon, we had to carry my big bulky computer to the school and setup everything properly for the display. After all the running and sweating, we were able to find a small and cozy booth just besdie Sook Ee's group. We just wanted the electric plug on the wall, so that our computer can work. The display went on real well and everything was put together properly. I had my silly survey video running and running till everyone got so tired of it. We had our speaker, Fiona who explained to guests and 'Create Awareness' among all of us. The people who went through our booth with fiona's saliva had gained some knowledge about Autism and that's a good thing. Here's some pictures of what happened to my group.

Oh yea, our booth is a little too messy.. hahaha... Ooops.. shhh shhh!!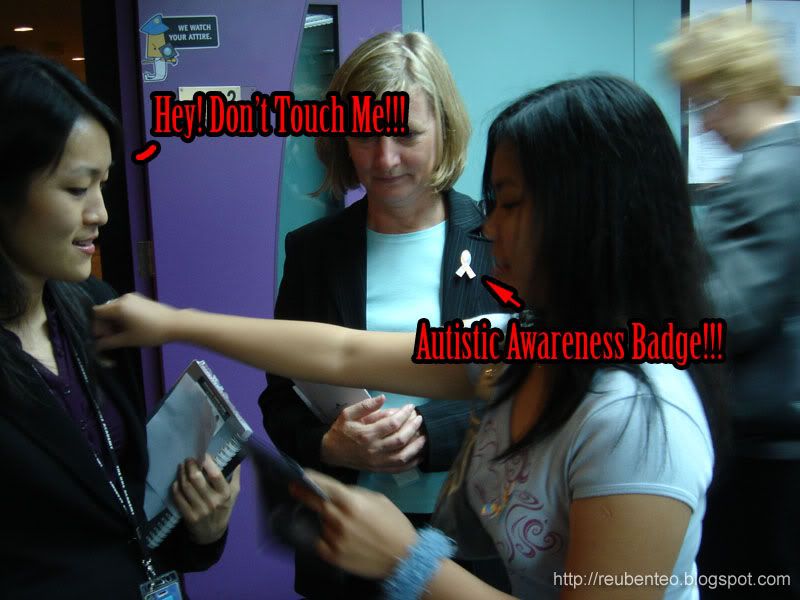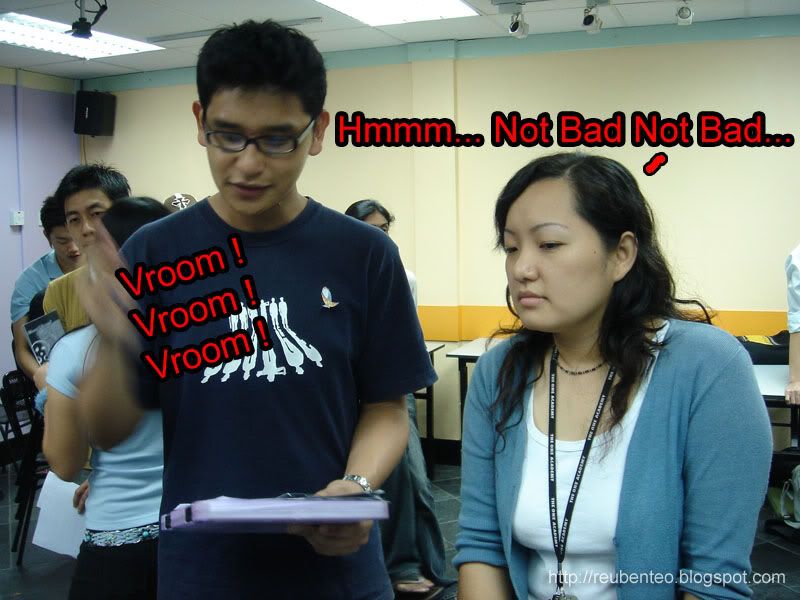 And, we noticed a good sample for our subject too!!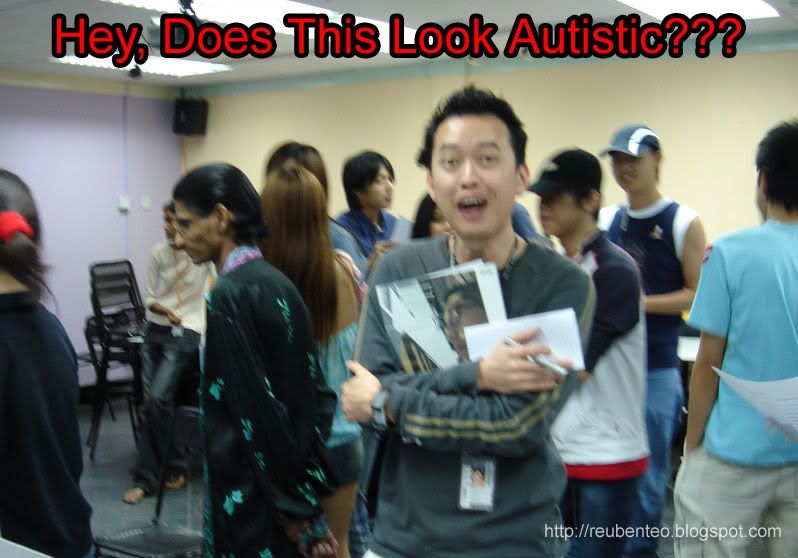 And... this is my group lor. There's Me, Hoean, Fiona, Chuan Ho, Justin, Hin Guan. There's 6.. eh.. i mean 7 people. Its supposed to be ... oh yea... Yuan Xin too. Haha.. I have more pictures in my Hibiscus Site.... So... Bye!! Go there to see lar...