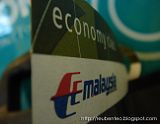 Hi, its been quite some time since I wrote in this blog. I've been busy finishing my final project for Timebased Media class and Interface Design class. Since now everything is done and the holiday has started, I've gone back to my good ol hometown - Kuching, and begin my 3 weeks of relaxation and holiday. On Saturday, was my when my flight back to Kuching takes place but the unfortunate thing was that I had to wait another hour and 15 minutes due to the delay of the flight. I was so bored that I didn't know what to do at the airport. After a long wait, it was finally time to go home. The feeling of walking into the plane is just like walking into the school bus, where you know that its time to go home from school.
Yesterday, I went to this place in Sarawak, called Sempadi. The location is near Matang but seriously, I have no idea where it is really situated. It looks exactly like any other jungles I've been to in Sarawak with loads of trees and plants. Upon reaching there, we had to cross a river by the ferry. Ferries in Sarawak used to be free but due to some governmental issues, ferries now had to charge RM1 to get across the river if you are driving a car.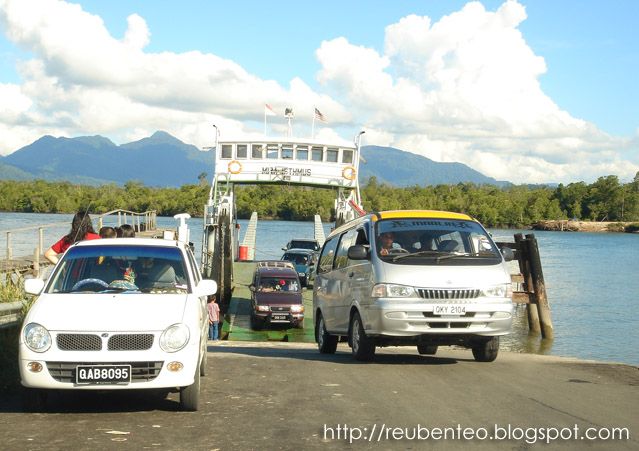 After crossing the river with the ferry, we drove according to the road when we reached some small kampung where the road was totally brilliant, smoother and nicer than the one we can see in Kuching City. There were no holes on the road whatsoever. We moved slowly to the other side of the road and reached this place filled with loads of coconut trees. I had a feeling, we are near a beach.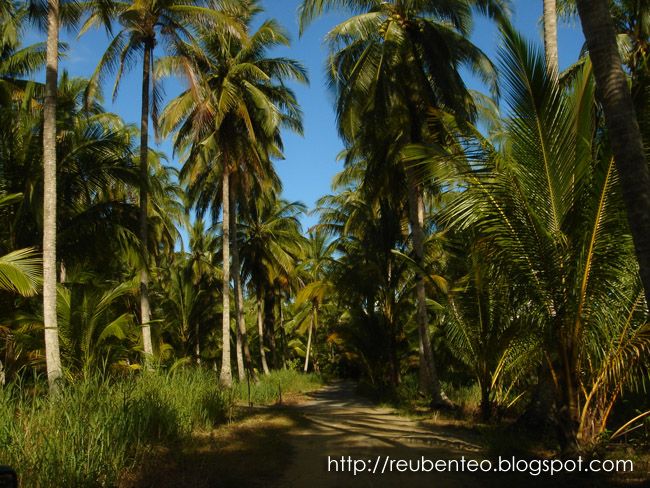 Then, we heard water splashing softly while daddy's friend kept babbling about stories and stuff about this place. We got off and I saw the most beautiful beach in Kuching. It was clean and the sky was blue. The best thing was, this beach has no people and travellers. It was like a private beach. With this wonder place, its hard to even think of work and home. Although the sun was bright, this gave the objects around the beach have their contrast and dropshadows casting upon my head. The shells on the beach were untouched and it was filled with loads of them. Even the creatures are still alive well in their shell.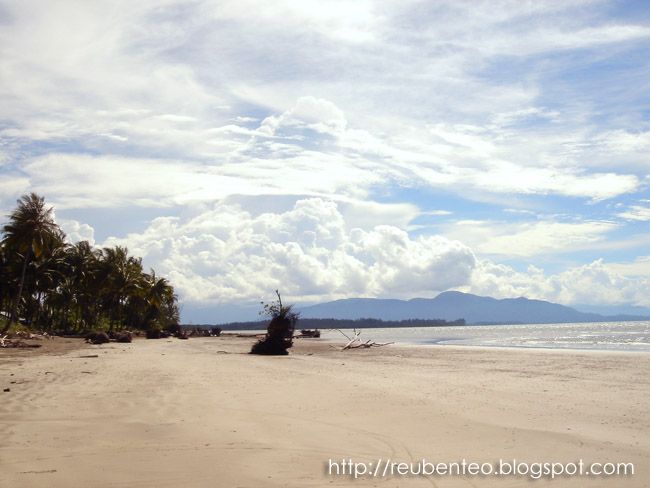 Here are some of the pictures I took while I was so bored.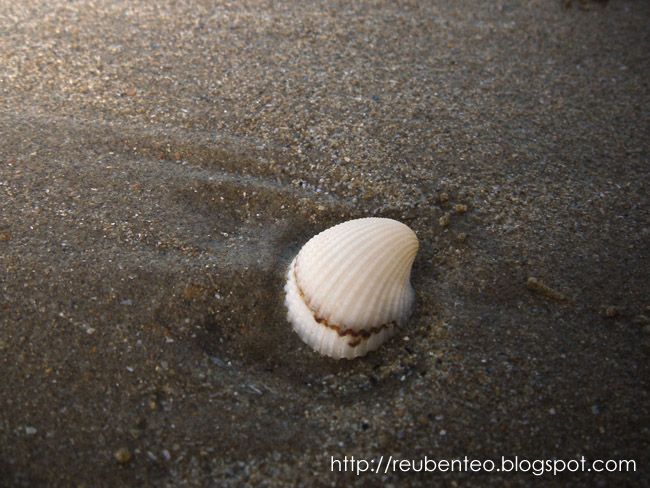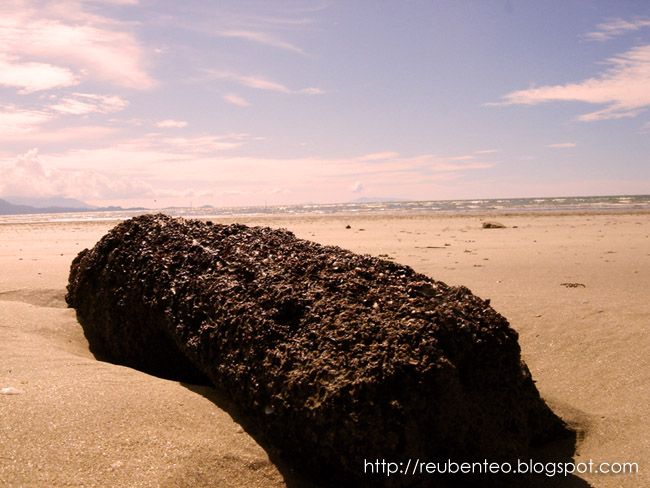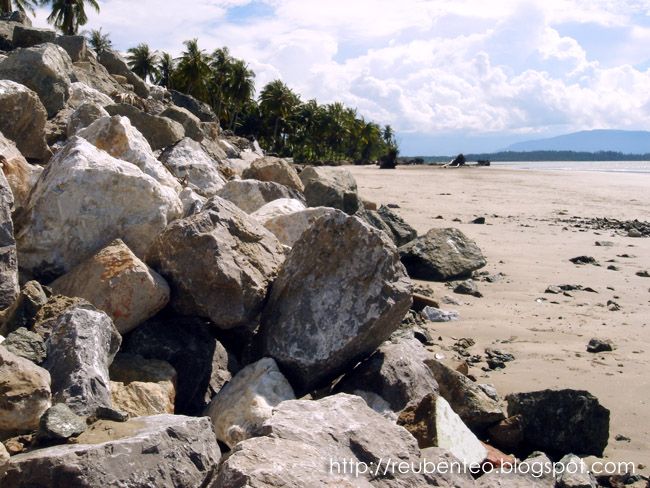 On top of that, there were a lot of big gigantic stones around the beach. To my knowledge, they are supposely to be used to build a wall from the big tides of the ocean. To my amazement, I found a lot of cute limestones scattered around the beach.
It was a wonderful experience, to see how beautiful the countryside was, after the 3 months of stress back in the Capital of Kuala Lumpur. I was delighted to see places which I have yet to explore and it was incredible. Til then, I'm signing out.