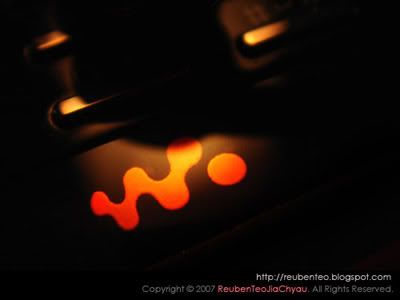 Hey, Guess what everybody? Hehe... I finally got my new dream phone! The extremely sleek and astonishingly beautiful and sexy,
Sony Ericsson W610i
. A fabulous Walkman Phone with its front being pitch-dark black while the back has a metallic plush orange coating. The colour combination represents it all, "
Creativity
". Just the phone that expresses me and what I do, All I can say is "
WOW, SONY YOU'VE DONE IT AGAIN!
". The phone has an internal memory of
75
MB and its screen size is
176
x
220
at 1.96inches. It has a
2
MPs camera that can auto-focus and also has the macro function for close up shots. Basic functions like organisers and calenders are included and also Bluetooth and Infrared still exist in the phone.
So anyways, here are some pictures I took for it. I just can't stop staring at it. It just makes me wanna eyeball it til I'm sien with it.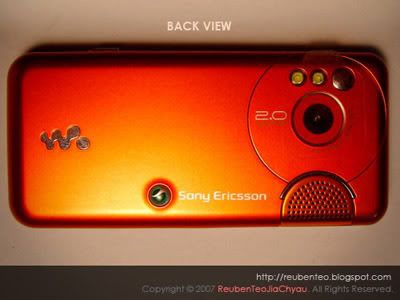 This phone comes with a
free
512MB Memory Stick M2
and Special Walkman
ear phones
with a controller that you can plug into any audio system to listen to the songs or the radio. The earphones are simply so unique from the outside and also when experiencing it. When plugging the earpieces to your ears, you will feel that the outside world has been disconnected and you are isolated into your Walkman World. The feeling is so enjoyable.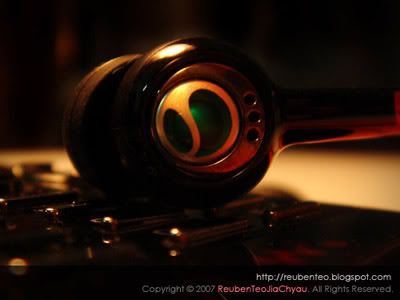 Besides that, the Walkman player in the phone is also quite special. While enjoying your favourite music, you can also see the album art in the player (see picture). The player also helps users to organise their music files and sort them in various ways, from Artist to Albums, Song Names to Playlist. Ooo.. here I'm listening to Jay Chou's "
Qian Li Zhi Wai
".
Anyways, besides enjoying your songs in the ear phones, the phone too comes with an extremely powerful speaker at the back, underneath the camera lens. Just look at the size of it. Many people would think that slim phones might not have a powerful and clear speaker, but this Sony Ericsson says otherwise. The speaker's loudness is extraordinary. The sound is clearer and nicer than the Nokia N73, due to W610i's 72 Channels of Polyphonics (Nokia N73 has only 64).
Let's move on to the keypads. The new Sony Ericsson keypads are small and I do mean small. It looks great on the outside, but when you are a constant sms typer, I guess you need to practise a bit and you might get a little pain in the fingers too.
Overall, its still fine to me, because only DiGi sends me sms occasionally. Hehe... Just to wrap up everything, the phone is still super and I really love touching and staring at it all the time. Its the best phone I've ever had in my life and the first phone I bought from my earnings. Here dad, this is how it looks like if you are reading this. Hehehe...