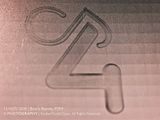 My blog has been on a standstill for about a week. I've been busy in the office with all sorts of things. Anyways, I was lucky enough to participate in the
Adobe Creative Suite Cool Stuff 4
Launch yesterday.
I received this reminder from
Adobe
on Monday. The launch was held at the
Shangri-La Hotel
, in Kuala Lumpur. Woke up early in the morning and rushed downtown to attend this event. Me and my colleague got lost on the way but managed to reach there on time with some help from the petrol station lady.
There were loads of people and the
3 speakers
were great. They were the most energetic speakers I've ever seen. Oh, and there was this person sitting next to us, who was as energetic and excited as the speakers. He was damn freaking annoying. Aaargh...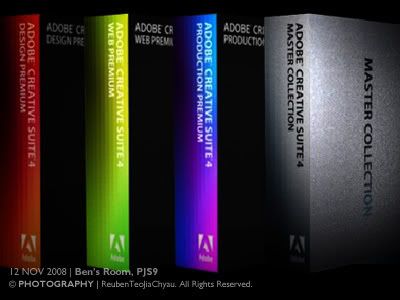 I have never been so amazed with Adobe until they introduced the latest CS4. It's another revolution for
Adobe
and they have the most wonderful changes fit for every designers' dream. And what do I mean by that? Well, most of the problems that we designers faced in the past, has more or less been improved or enhanced and considered solved by them.
One of the good features I can remember is that in
Adobe Illustrator
, now we can create multiple art boards in one document. This has been one of the most anticipated feature for every designer who uses Adobe.
Adobe Photoshop
now can edit any picture format with
RAW
editing tools. For those who shoot pictures with RAW format, I think you know what I mean! Well,
Photoshop
now can be considered the
GOD-ware
of all. Now even low-lit and blured images can be sharpened just like as if it's not even low-lit. What the hell is that?
Another cool thing is that, now even
Adobe InDesign
can create websites directly and also
Flash
applications as well. How cool is that?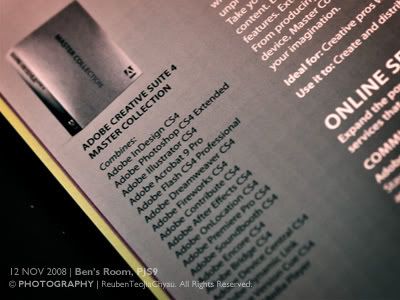 At the event, two lucky bastards have got a copy of the
Adobe Master Collection
each from the lucky draw. The Master collection cost about
RM10,800
and it consists of all the Premium Adobe softwares right in that freaking box!! Holy Crap!!
Sorry, I didn't take any pictures of the event so I'll just post a picture of this beautiful bag I got at the event.